Warning: For Mature Adult Audiences. Contains language and actions some may deem offensive. Sexually explicit content. Menage - MFM In book four of Breaking Protocol:

The troops finally land a vacation in a tropical paradise for some much needed R&R and a honeymoon celebration. With time to unwind, Zane 'Hulk' Monroe moves in on the one little redhead that's been on his mind since she arrived at the ranch—Violet Larose. He'd been keeping her at a distance, but with their mission at a standstill and the warm sun, soft sand, and flowing drinks, what better time than the present? Nick 'Kodiak' Hughes has enjoyed the playful flirting with Violet, but wants more. A lot more. He knows Hulk has a thing for her that she returns, but doesn't think that should stop him from moving in. What's not to like about a good ménage relationship, right? Normally, the woman would be the one to need some extra convincing and persuasion, but not in this case. He's up against not only one of the most stubborn soldiers he'd ever met, but one that is suffering from extreme PTSD and in denial. With the enemy hunting on their territory and endangering the family they hold so dear, the unit must lay it all on the line to protect them. With the mission down to the wire and the victory in sight, can they figure out who is friend, and who is foe? This book contains real problems that real soldiers deal with on a daily basis. Join the men in a journey of love, action, and a family pulling together to help their soldiers regain control of their lives as they take on the world in order to protect their country and defend their freedom. Sweet romance, hot ménage sex that will curl your toes, and a bunch of soldiers who will steal your heart and leave you wanting more awaits you!
Powered by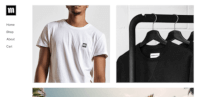 Create your own unique website with customizable templates.